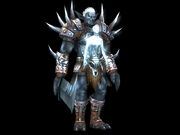 Parasite
its a monster Lv 28, lives in
Parca Temple
. Their resistance is ice.
Section heading
Edit
He enters on a quest: Defending the Western Shield.
Section heading
Edit
After a battle with the White Knight at the
Crevasse Of Revenge
, depraved Undine could not put forth its strength. So, it ran away to Crespo and lived upon polluted creat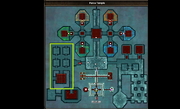 ures as hosts at the lower bound.
Parasite
is a transformed human fell into depraved attraction of Undine.